Since the front of this is not really a wedding image but instead an image hand picked by the bride this card could easily be made into any occasion.
A custom made by me stamp made these truly unique and one of a kind.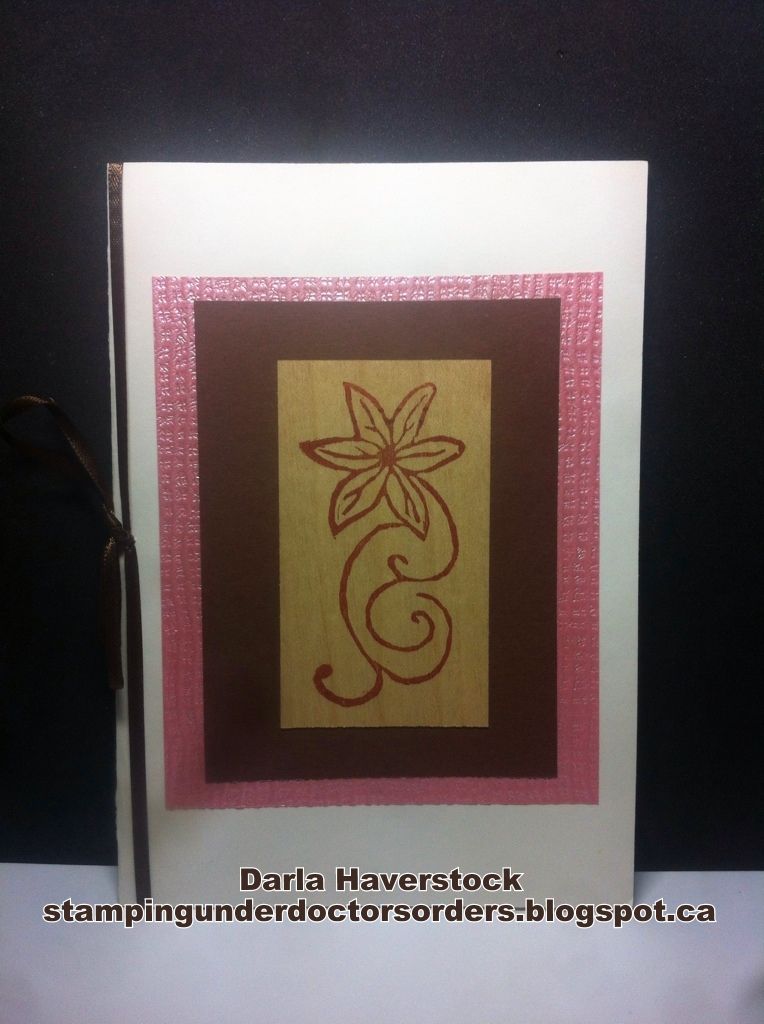 Please go to my blog
here
for more details on how this was made.
Join our February challenge!